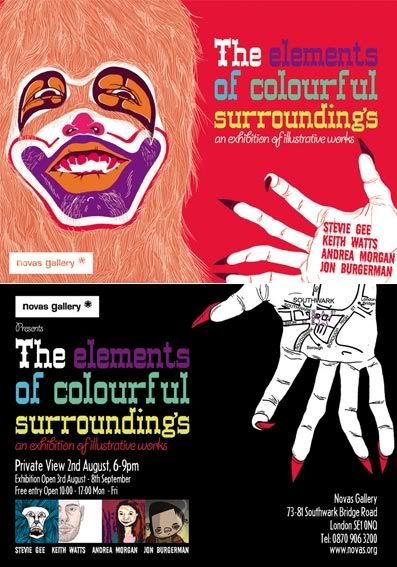 "The private view is on Wednesday 2nd August- this one coming, from 6-9.
It is in Novas gallery which is on Southwark Bridge rd. Novas gallery do
work with homeless people and that sort of stuff so its for a good cause.
Jon Burgerman, Keith Watts and Andrea Morgan will also be showing some
lovely things.
Please come along to the killerstration sexhibition and howl at the moon with
claws bared."
More info on the artists
HERE