Monday, October 31, 2005
Rockin' the krauts... PT.2!!!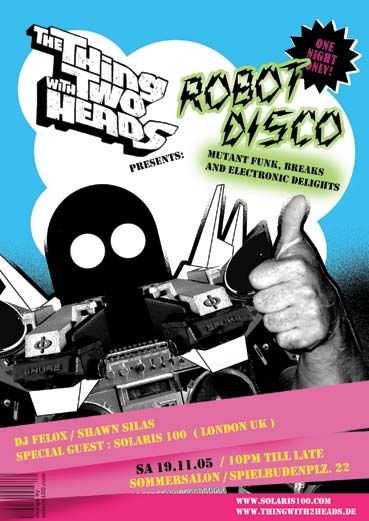 Once again... Solaris100 Soundsystem plays Hamburg /Germany alongside the lovely 'Thing with two heads' crew !
Solaris Artwork@StuckOnME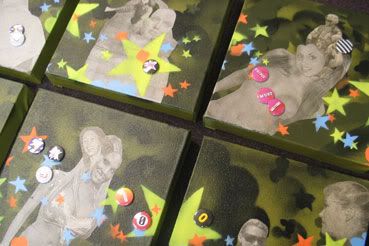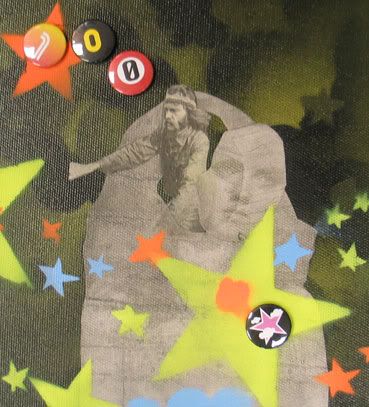 Spraycan on Canvas meets boobs, badges and cutouts! Good bless Jordan, hehehe...
Wednesday, October 12, 2005
STUCK ON ME Exhibit... review
Great opening night although the organisators had the weekend from hell as some fucking idiots nicked 30% of the exhibition and things had to be fixed in the last minuet. Gladly my pics had been power-drilled in the wall so all was good in da hood... apart from the fact that by the end of the night nearly all badges were nicked from my canvases but I take this as a compliment.
The only thing that had me in tears was the fact that i missed mighty BJORK who popped down in a red dress and 2 bodyguards to check out the styles 1 hour BEFORE I arrived... GUTTED!!!!
More info about the exhibit here: