Guess who's back in the art game...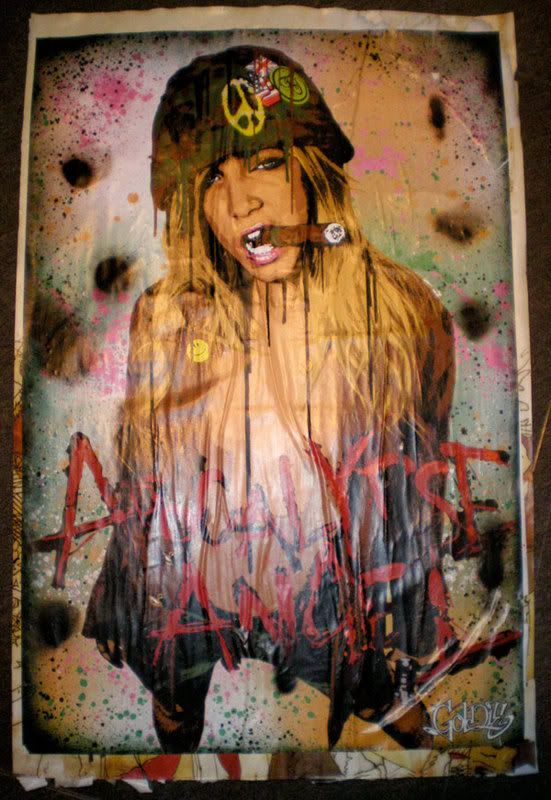 Came across a new work by Goldie at the last Graffle exhibiton in London a couple of months ago but wasn't sure if it was really THAT Goldie. Now it's pretty much clear that Mr.Metalheadz is back in the art game. It all looks very much like Photoshop filters to me... but then again: Hot chicks, spray paint splats and Pop Art optics... once again I am in... i know it's sad.
Goldie is gearing up for a new Solo Show 2009 so let's see if he can establish himself in the era of the big Streetart ca$h-in.
Check out more of his work at
eddielock.co.uk/goldie