D*Face show at Black Rat Press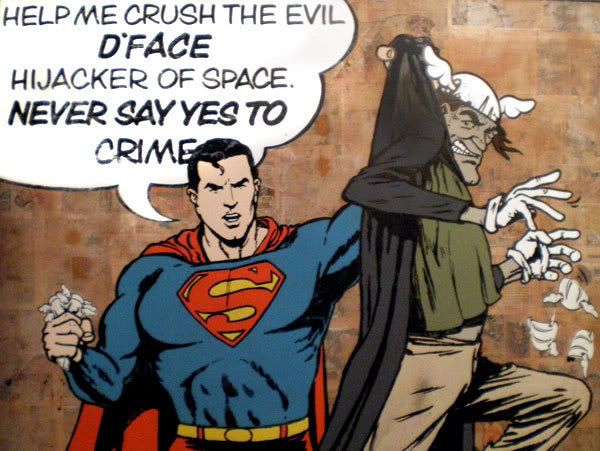 Sweet new show by D*Face. Possibly all sold out by now...
I must say I am sucker for crisp lines, comic book imagery and bold colors ( see KAWS ) so how could I not enjoy the show!
But if Streetart really belongs in galleries and is not more interesting pasted up on some grimy walls outside is a different question... but I reckon it's just fair enough to get some mullah out of what you do. Artists need to eat too apparently...
Check out more images from the show
here on Flickr
www.blackratpress.co.uk
www.dface.co.uk