BAPEtastic...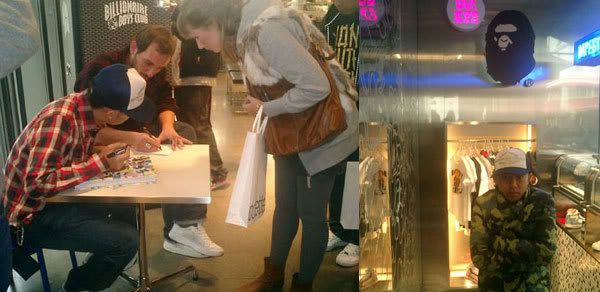 Ahhh... we came a long way together. I can still remember when MoWax released the first UNKLE record and every Hypebeast tried to hunt down the impossibly rare BAPE gear James Lavelle was wearing. Now UNKLE is a rock band with sweating indie boys and girls in the moshpit and Nigo grew his BAPE empire together with Darth Pharrell to unknown heights of fashion Bling Bling.
While it certainly lost it's underground appeal, I still get excited about this new book. 15 years in the geek game needs to be celebrated! Can't wait to put on some old MoWax records and flip the pages of what looks like the ultimate BAPE bible...
So let's just hope Number Two will make the trek over to London as well so we can all get out our camo hoodies amd queue up one last time...
More info and pics here:
jeansnow.net