BAPE Opening Party Shibuya
Blogging live and direct from Tokyo / Japan!
Now, whats is doper and more geeky than attending a BAPE party with this line up while being in the centre of Nigos Ape-pire? Not much! Nuff said, that was one of the best parties ever I attended, thanks to Nigo and Chat Hugo spinning freestyle party hits from Chemical Brothers to Deee Lite and Teriyaki Boys / Pharrell just killing it live. Especially Pharrells excursion into old NERD belters like "Lapdance" send the crowd stellar and me moshing through rows of aped out Tokyonites. Fucking sugoi indeed!!!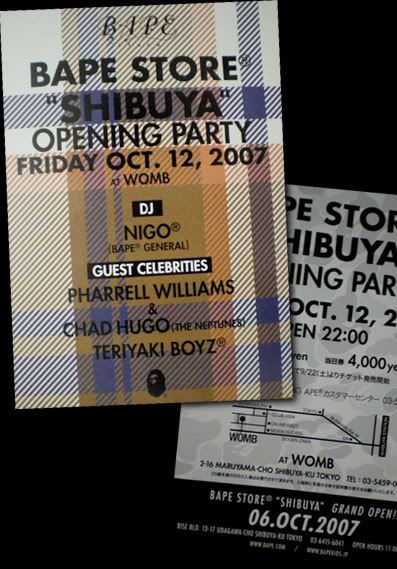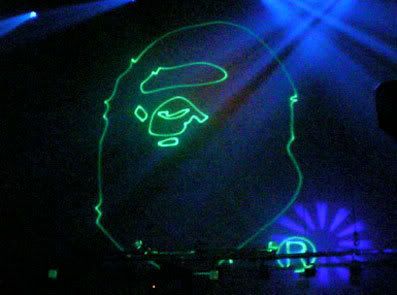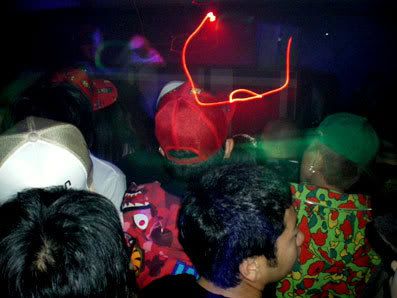 Headz knew!
Although he looks like he was No.1 cool guy on the night, he wasn't. He was No.2 cool guy! Still an achievement when basing his outfit on the terrible DCxBAPE collabo.
Aahh! Pharrell!!!!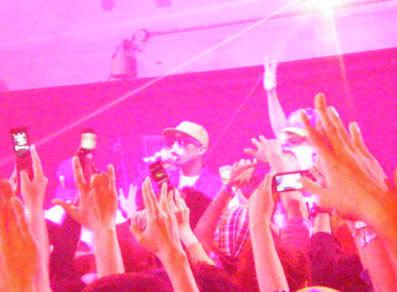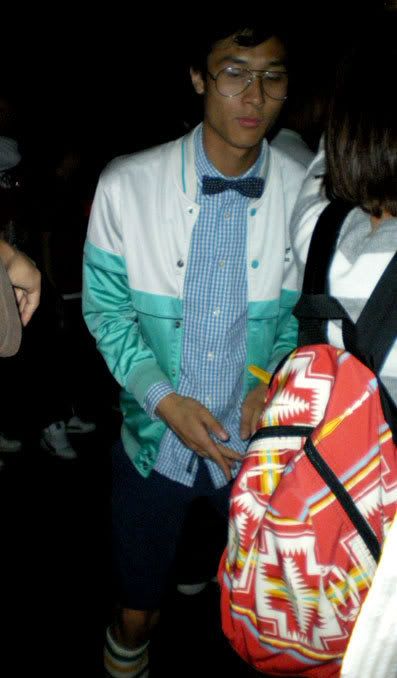 Either he didnt get the memo or Skatething is on some ill shit next season...
More pics on the
official BBC/Icream blog
...