The Evil Twins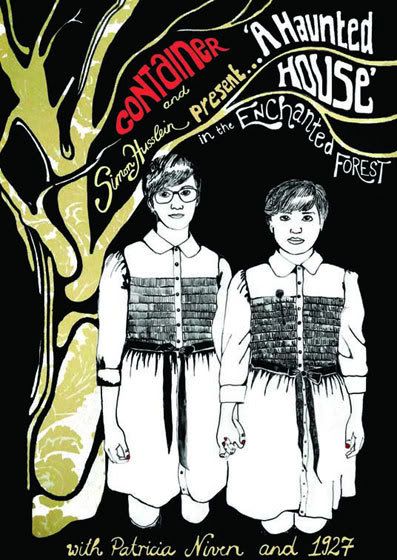 Now this sounds exciting!
The Evil Twins
or
A Haunted House in the Enchanted Forest.
Container and Simon Husslein invite you to a teaparty on the threshold
of a nightmare.
In collaboration with Patricia Niven and 1927.
Inspired by dark gothic fairytales, fantasies of parallel universes we
present a hallucinatory tea party spanning illustration, set design,
performance and photography.
LOCATION 1: The Haunted House - Hackney
Opens: Tuesday, September 18th 2007, 6 - 10pm
Times: every Sat+Sun 12 - 6pm
at: The basement of Le Gun's Curiosity Shop, 61 Wilton Way, E8.
LOCATION 2: The Enchanted Forest - Holloway
Opens: Friday September 14th 2007, 6 - 10pm
Times: 15 - 23 Sept. 2007, 10am - 7pm
at: Highbury Studios, Hornsey Street, N7
Part of Designersblock Illustrate in conjunction with London Design
Festival.
More information here
Labels: art, exhibition, simon husslein