Royal "Basic Words"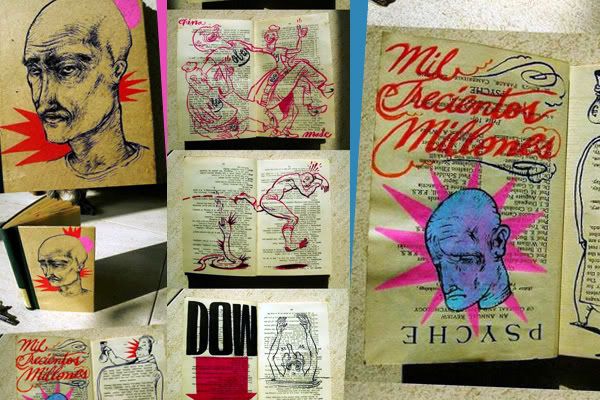 New work from an old friend from Canada!
This small (10x15cm/4"x6"), 107 page dictionary printed in 1944, turned upside down and back wards holds a compilation of illustrations by Barcelona based artist "Royal". Check out more of his work at
juancarlosnoria.ca
It's up for sale as well so drop him a line if interested...