New BBC Icecream lookbook for season 8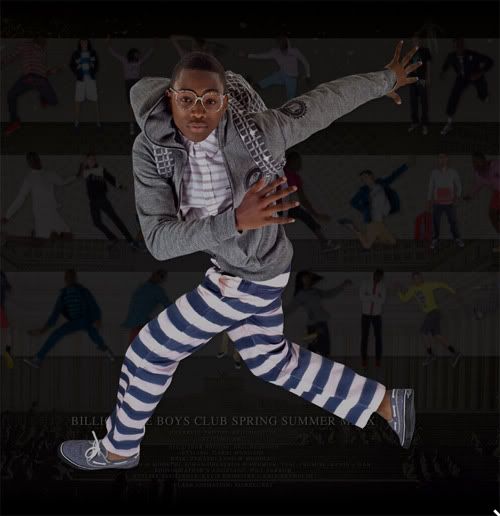 Ah BBC/Icecream... what a crazy fucked up brand. You never know if Skatething finally went insane or just decided to take the piss at Streetwear in general. Still... the crazy colors, waffle prints and melting midsoles are 100 times more entertaining than the regular droppage of yet another black stadiumjacket by Streetbrand Whatever.
This season Carri Munden took over styling duties and whoever knows her tastes knows that she is the right girl to get her hands on the brand. The result is definitely more Super Super and less Hip Hop Connection and might shock the regular BBC/IC consumer but I guess will make the label more respectable with the skinny jeans/rave color crowd.
Will BBC become the next Cassette Playa? Let's just wait and see. It would make sense though to take the waffle and go all the way...
Check the lookbook here:
BBC Lookbook 8
Labels: BBC, Carri Munden, Icecream, Lookbook, NERD, Nigo, Pharrell, Skatething