Streetart comes full circle... kinda...
Geez, when I was backing up all the pic from my laptop I saw to how many great shows I have been this year: WK, Lister, Futura, Ronzo, INSA, Sickboy, AlexOne, Fowler, D*Face... the list is endless. Streetart broke through to the mainstream, with gazillion of shows ( Tate ole! ) and all the ad agencies jumping onto the bandwagon ( I think I have never seen so much graffiti and stencils in car ads EVER at the same time...). Somehow it feels like when graffiti made it into the galleries in 80ties New York.
While someone might doubt the relevance of a 10.000 pound Banksy print in a museum instead of a clever stencil on a Dalston street corner, it's good to see some artists finally cashing in.
Although I promised myself not to buy anymore written stuff about Streeart, with these two titles I couldn't resist...
First and fresh off the press today is 'StreetArt - In the artists own words'.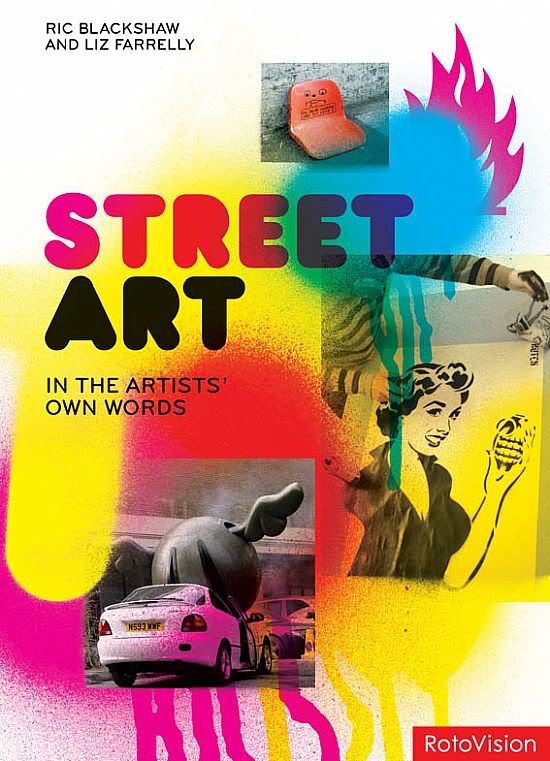 I had to buy this not only because it spills the beans about the whole Streetart thing but because it features a lot of places and faces I know from just walking down my street thanks to my strategically perfect location in London: Shoreditch and Bricklane are basically one big damn Streetart explosion with studios, galleries and streets full of artists and their work.
It's a very interesting book because it's not only about the art itself but more so about the politics and business behind it. That angle elevates it above other publications who rarely give you more info than pages full of pretty pictures.
Next up... the latest edition of Vapors mag featuring Futura 2000
At a credit crunch friendly 2.95 it was a no brainer. The flipside to all the recent Banksy's in this world for me is good ol' Lenny. That dude has been around for so damn long it's insane. From blowing up in the 80ties, coming back in the 90ties thanks to Lavelle and MoWax all the way to his empire building right now. I doubt there is another Graffiti artist out there with so many products featuring his artwork ( just ask Bothanspy and his insane Futura collection). That guy has done it, been there and got literally thousands of TShirts.
You can read the issue for free here:
www.vaporsmagazine.com
Anyway, two good reads. Do it, do it!
Labels: book, Futura2000, Streetart, vapors magazine