Temple of Bishi
Just passed this on my way home...
Everyones fave Hoxton myspace friend and singer transformed the Shoreditch church into a temple with the help of the excellent artwork of the illustrator Yehrin Tong for a three day marathon of concerts to celebrate her debut album. Pretty impressive!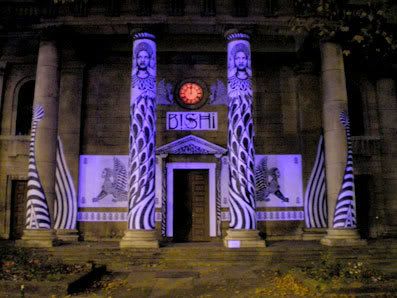 Check out her album here:
www.bishi.co.uk
Check out Yehrins other great work...
yehrin.proteinos.com