Barcelona PT.2
Geez, time fucking flies! Tomorrow is already the last day of the OFFF conferencen and Sunday I will be back in (hopefully) sunny London. Anyway, before I fall into bed some snaps from the last two days...
Main Hall: Geeks United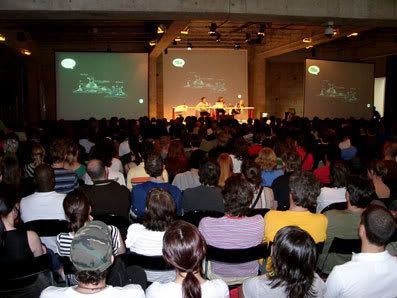 On the way to Joshua Davids printshop
Free signed prints for everyone, Happy Birthday!!!!
Grafitti Research Lab on the streets of Barcelona
Ready to Laser Tag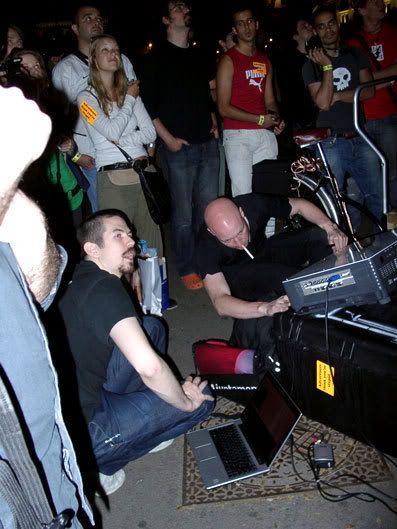 GRL´s soundsystem creating spontaneous outbursts of B Boy Isms... now Frreeeeze!