Now THIS is a pair of trainers!!!!
:D
Couldn't resist these ones... they are actually wearable, even if they don't look like it!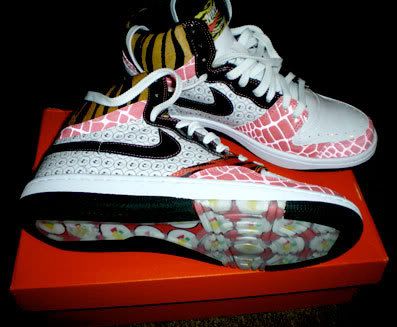 "Once again Nike Japan releases a pack of sneakers, celebrating a Japanese holiday. This time Setsubun is celebrated with a pack of Court Forces. In Japan, Setsubun is the day before the beginning of each season. The name literally means "seasonal division", but usually the term refers to the spring Setsubun, properly called Risshun, celebrated yearly on February 3."
SUGOI!
Labels: trainers