Lacie Brick Harddrive
Sometimes it just feels so good to delay the purchase of an essential item... how great is this harddrive!??!!!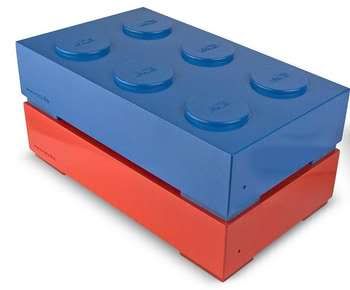 "Crafted by the world-famous designer Ora-Ïto, the new Brick expresses a playfulness in a user-friendly high-performance hard drive. Stack & Play multiple LaCie Bricks together to brighten your desktop and your mood (they're even stackable with LaCie Mobile Bricks). With Hi-Speed USB 2.0 interface, it offers the fast data transfer rates required for substantial jobs like downloading digital photos, saving MP3s or transferring home videos from a camcorder. Available desktop models are: 160GB (white), 250GB (red), 300GB (blue) and 500GB (red)."